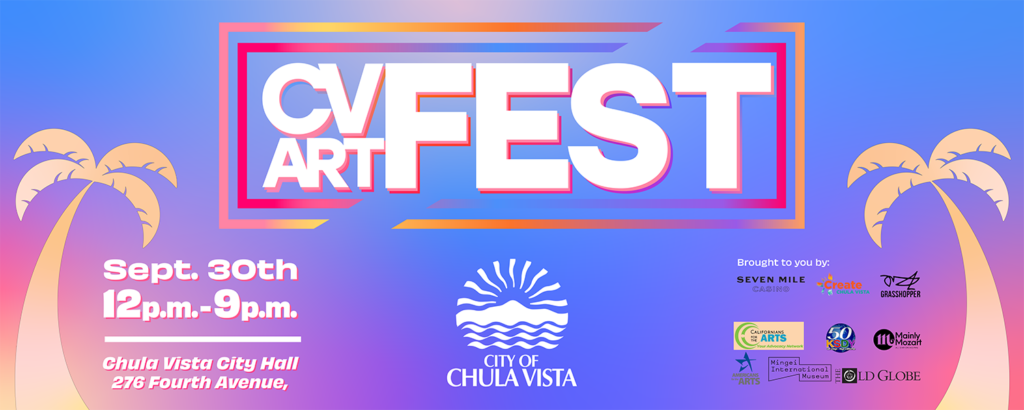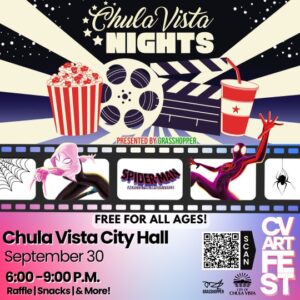 Chula Vista Art Fest: Join Us for Our Free Community Art Festival!
Are you ready to immerse yourself in a world of vibrant colors, intricate designs, and boundless creativity? Look no further, because Chula Vista is hosting a spectacular and FREE art festival for the entire community! Mark your calendars, gather your friends and family, and get ready for an unforgettable day celebrating art, culture, and community.
Date: September 30th
Time: 12 P.M. – 9 P.M.
Location: Chula Vista City Hall
A Feast for the Senses
The Chula Vista Art Fest promises an enchanting experience for all ages, showcasing a diverse range of artistic talents and mediums. Whether you're an art enthusiast or just looking for a day of fun, there's something for everyone at this event.
Artists Galore
Prepare to be amazed by the incredible talents of local South Bay artists. Stroll through and discover a wealth of creativity. From stunning paintings to intricate sculptures, there's no shortage of visual inspiration to captivate your imagination.
Artists will also be on hand to demonstrate their techniques, giving you a chance to witness the artistic process up close and maybe even try your hand at creating something beautiful.
Vendors Galore
If you're looking for unique and one-of-a-kind items, you'll find them at the Chula Vista Art Fest. Local artisans and crafters will be selling their handmade goods, including jewelry, pottery, textiles, and more. It's the perfect opportunity to find that special gift or a new addition to your home.
Chula Vista Nights
As the sun sets, we'll transform our festival grounds into an open-air cinema. Grab a blanket or lawn chair and settle in for a movie night like no other. We've selected an amazing film that's sure to leave you feeling entertained. Catch "Spider-Man: Across the Spider-Verse" on our state of the art LCD screen!
Special Guest DJ
We will also be joined by Zuri Marley with a special DJ performance throughout the event. Zuri is a musician, DJ, actress, and beauty aficionado born and raised in Kingston, Jamaica. She has been featured as a vocalist on tracks alongside the likes of Blood Orange and Brockhampton. She's a star in the making and has been featured by publications such as GQ, Vogue, V, and i-D.
Main Stage Performers
WELCOME FROM MAYOR JOHN MCCANN
SANDOLLAR
FIREFLY JAZZ QUARTET
PERLA NEGRA
SLAPBAK
HEADMASTER
Dance Performance
Community Spirit
One of the most beautiful aspects of our art festival is the sense of community it fosters. It's a day where neighbors, friends, and strangers come together to celebrate the power of art to unite us. You'll have the chance to meet fellow art enthusiasts, strike up conversations with artists, and create lasting memories with your loved ones.
Bring the Kids!
This festival is family-friendly, so don't hesitate to bring the kids along. We'll have activities and entertainment suitable for all ages, ensuring that everyone has a fantastic time.
Join Us and Celebrate Art
Chula Vista Art Fest promises a day of joy, inspiration, and cultural enrichment. Whether you're a dedicated art connoisseur or simply looking for a fun and memorable day out, this event has something for everyone.
So, save the date, invite your friends and family, and prepare to embark on a creative journey like no other. Let's come together, support our local artists, and revel in the beauty of art that surrounds us. We can't wait to see you there!
Remember, admission is free, but the memories you'll create will be priceless. See you at the Chula Vista Art Fest!