No one Outgrasses the Hopper.
Grasshopper is the first licensed dispensary in Chula Vista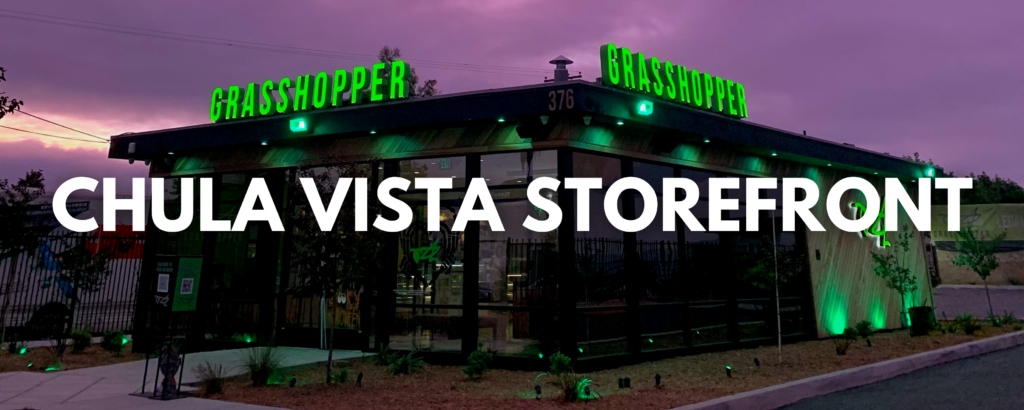 GRASSHOPPER IS LOCALLY OWNED
Come into our Chula Vista storefront for an excellent selection of your favorite brands! Our dispensary is conveniently located off the 54 freeway. Order ahead to skip the lines!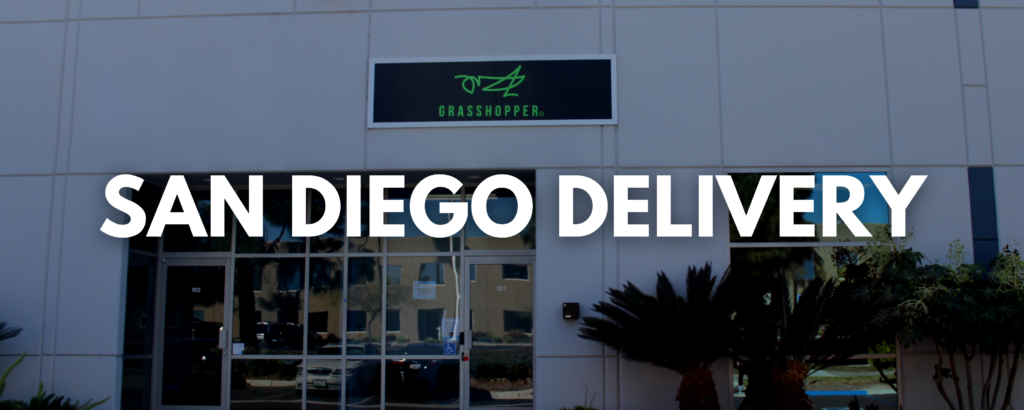 The best brands on demand. Order delivery and bring your favorite cannabis products to you!
PICKUP ORDERS ARE SAME-DAY ORDERS ONLY! ANY UNCLAIMED ORDERS AFTER MIDNIGHT WILL BE CANCELED.
(PLEASE ALLOW 15-20 MINUTES FOR YOUR ORDER TO BE PROCESSED)
ALL PROMOTIONAL PRODUCTS ARE WHILE SUPPLIES LAST.
The BEST DAILY deals in the CV area. The staff was helpful. It was a very clean and safe environment. The store has a pick up service. Order ahead of time to save time in a potentially long walk up line. Parking is limited on the property but there is plenty off-site around it.
I loved the customer service and how nice all the employees were. Got me some sweet 4/20 deals and left a happy girl. Their logo is sharp as well. 10/10 ⭐⭐⭐⭐⭐⭐⭐⭐⭐⭐
Love this place staff was chill. I went in the morning and there was no wait I was met by a super friendly staff member! I was in n out in 2 minutes I will definitely return here in the future! Prices are the average! Good spot if you live in north Chula Vista.